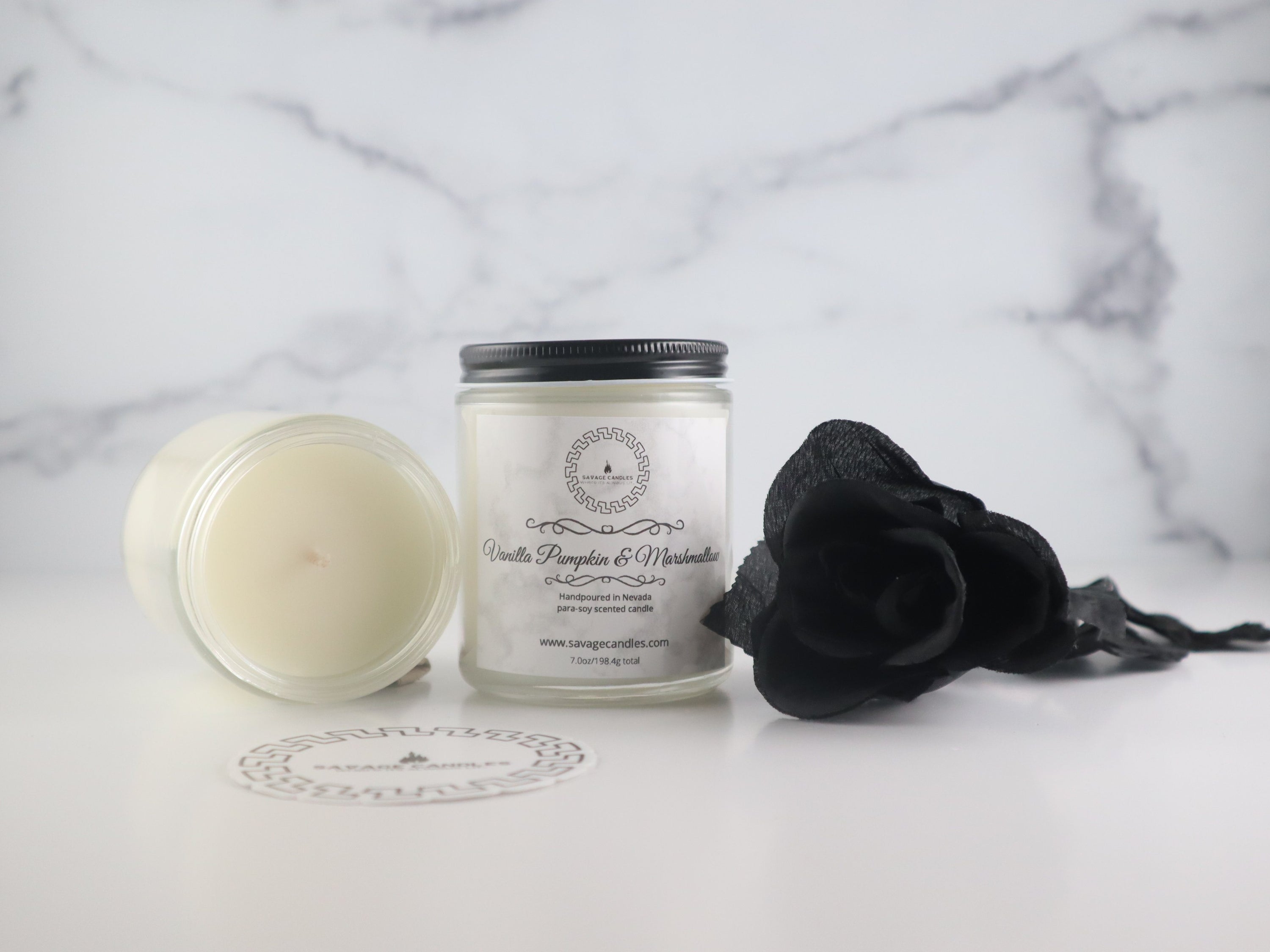 Vanilla Pumpkin Marshmallow Candle
$7.00
Regular price
$10.00
Indulge in the warm and comforting scent of fall with our Vanilla Pumpkin Marshmallow Candle. This sweet and cozy candle is the perfect way to create a peaceful and inviting atmosphere in any room.
With top notes of rich and creamy vanilla, this candle provides a sweet and comforting aroma that's perfect for relaxing. The middle notes of rich and velvety pumpkin add a touch of autumnal warmth to the mix, while the base notes of fluffy marshmallows provide a sweet and nostalgic finish.
Our Vanilla Pumpkin Marshmallow Candle is made with high-quality fragrance oils, ensuring a long-lasting and full aroma. Whether you're lighting it up in your living room, bedroom, or bathroom, this candle is perfect for any setting. Use it to create a warm and inviting atmosphere or as a background scent while you're doing your daily routine.
The scent of this candle will linger long after it's burned out, providing a continuous source of comfort and relaxation. Light up the wick and let yourself escape to a world of sweet and cozy goodness.
Experience the ultimate escape with our luxurious Vanilla Pumpkin Marshmallow Candle. Indulge in the warm and comforting scent of fall and transform your home into a peaceful and inviting haven.
Vanilla Pumpkin Marshmallow Candle

$7.00

Regular price

$10.00